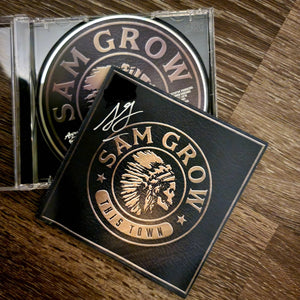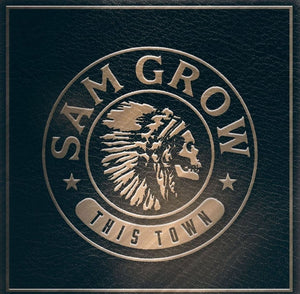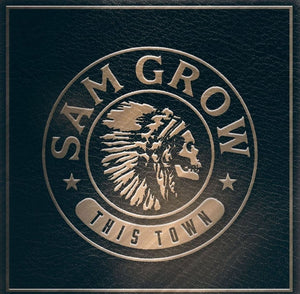 Autographed - This Town CD
This is a physical CD.   These CDs will ship within 3-5 weeks from the date of ordering.

Produced by Colt Ford and Noah Gordon, This Town features 12 tracks co-written with some Nashville hitmakers including Brice Long, Terry McBride, Joey Hyde, Taylor Phillips, and more. Leading up to the release of the new album, Grow has garnered over 55 million streams on several tracks that have already been released, including "This Town," "Song About You," "Me and Mine," and more.
"I'm so excited about the release of my second full-length album, This Town. It's an album full of real stories from my life and the lives of my friends. This album is a reflection of past relationships, current relationships, and the small towns I've lived those stories in," Grow shares. "Its release is close to the anniversary of my father's passing and my Dad loved nothing more than to watch me chase my dreams in music. This album is dedicated to him. I can't wait for y'all to listen to these songs all the way through and learn a little more about me."
This Town Track List:
1. This Town (Sam Grow, Keesy Timmer, Wil Nance)
2. Song About You (Taylor Phillips, Joey Hyde, Kenton)
3. Me And Mine (Sam Grow, Danny Orton, Cody Cooper, George Birge)
4. Boy Like Me (Sam Grow)
5. Bar Last Night (Sam Grow, Danny Orton)
6. Go Right Now (Sam Grow, Kyle Jacobs, Vicky McGehee)
7. You Ain't Gone (Sam Grow & Keirsten Hedden)
8. Grew Up Red (Brice Long, Taylor Phillips, Sam Grow)
9. Little House (Sam Grow, Terry McBride)
10. Kiss My Ass (Sam Grow. Hank Miller)
11. Better than Me (Sam Grow)
12. Whiskey Bound (Sam Grow)